中國霸王虞姬
最高3188倍報率
2021
捕魚遊戲  Bwin必贏電子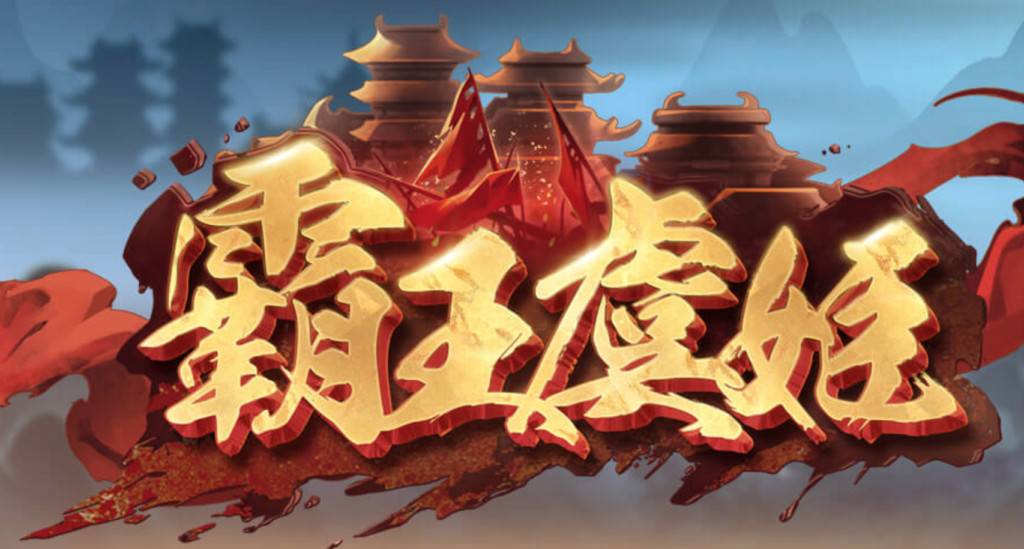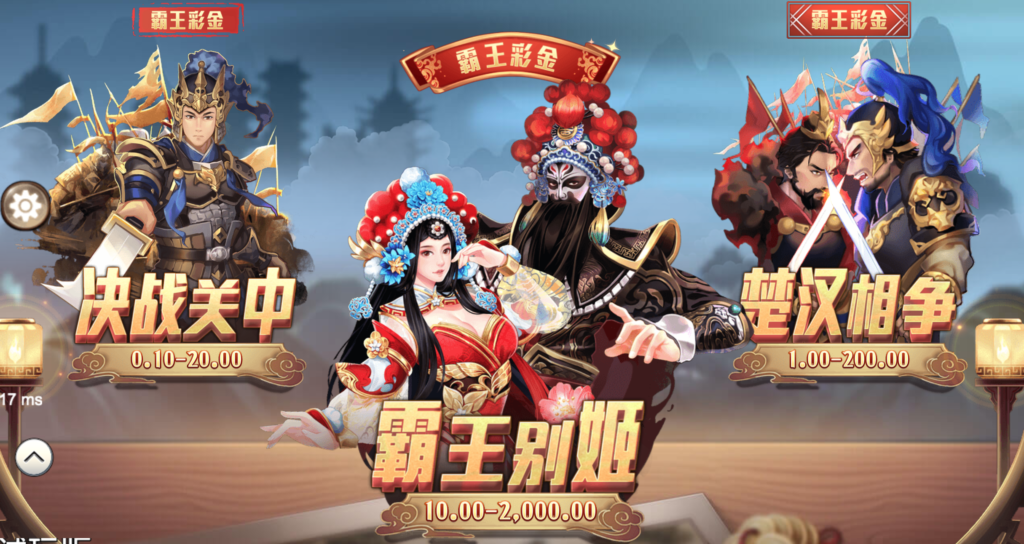 中國霸王虞姬
Bwin 必贏電子 2021主打史詩級捕魚機 – 中國霸王虞姬,
靈感來自中國歷史經典故事""楚漢相爭""、""中國霸王別姬""和國粹""川劇變臉"",
結合ICONIC GAMING魚機特色,給玩家全新的捕魚機概念遊戲,高賠率的經典捕魚機制遊戲,
搭配全新玩法,結合歷史脈絡與經典愛情故事,傳說的聖獸鳳凰,一觸即发的""項莊舞劍"",
融合經典京劇與川劇的"" 變臉"",結合時空背景的特殊子彈""羽扇風炮"讓你力拔山兮氣蓋世。
特殊累積機制- 追隨霸王項羽出征,捕獲三色變臉面具,可獲得霸王犒賞的至尊大獎,
選擇京劇臉譜可得到最高1688倍獎金,遊戲內加入賭場特色JP彩池系統,讓玩家享受即時拉中大獎的快感!
累積總獎金最高達3188倍!豐富的遊戲內容帶來空前的樂趣。
下方有免費試玩~
---
---
特點
1 多人連線:同一場最高可容納3名玩家。
2 豐富的遊戲內容:歷史性和故事性相融的3種背景、22種動物、4種武器塔台、2種BONUS GAME。
3 高相容性:HTML5可在手機平板電腦上開啟。
4 RTP 97:通過全球博弈市場最具公信力的GLI認證。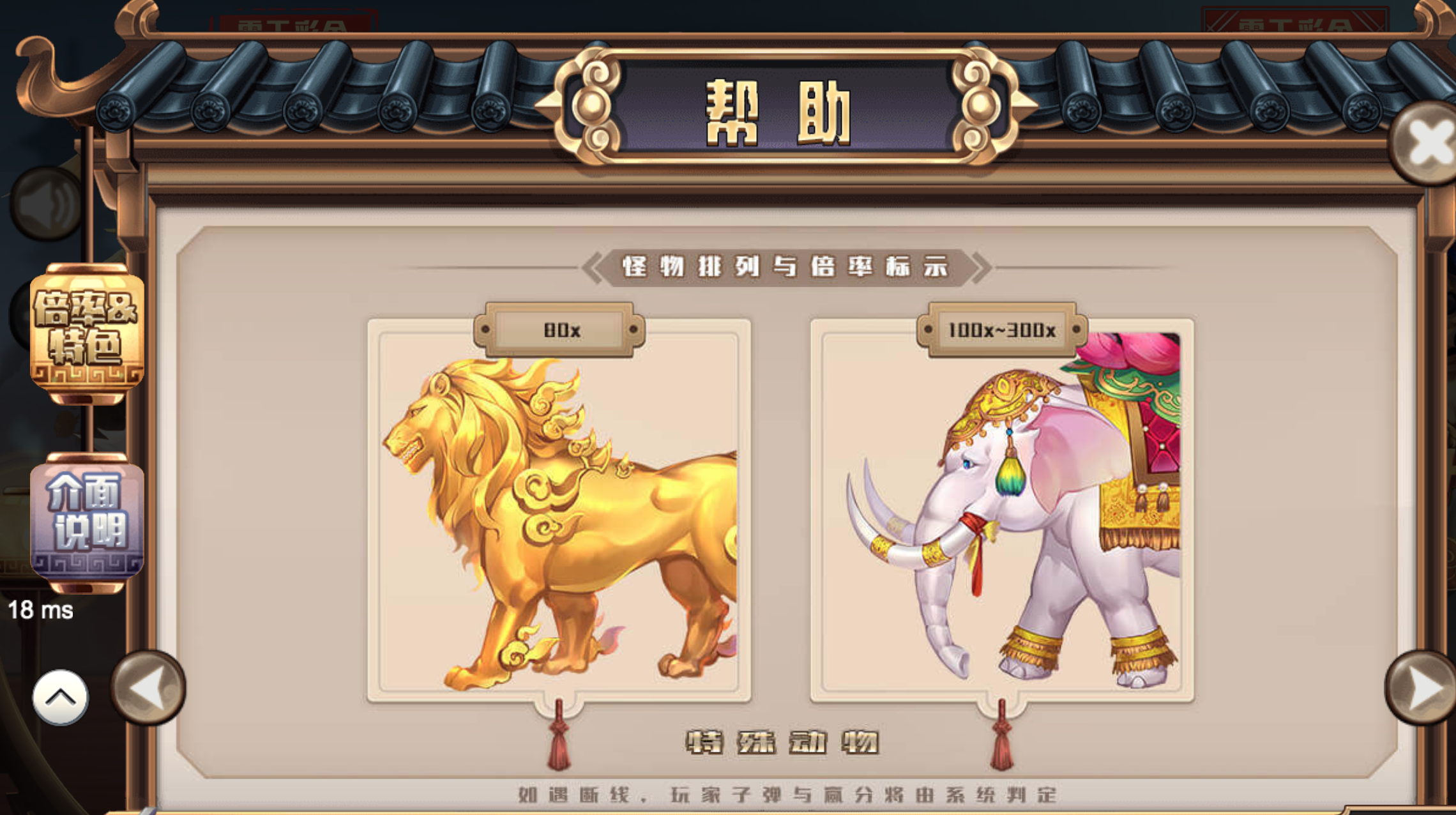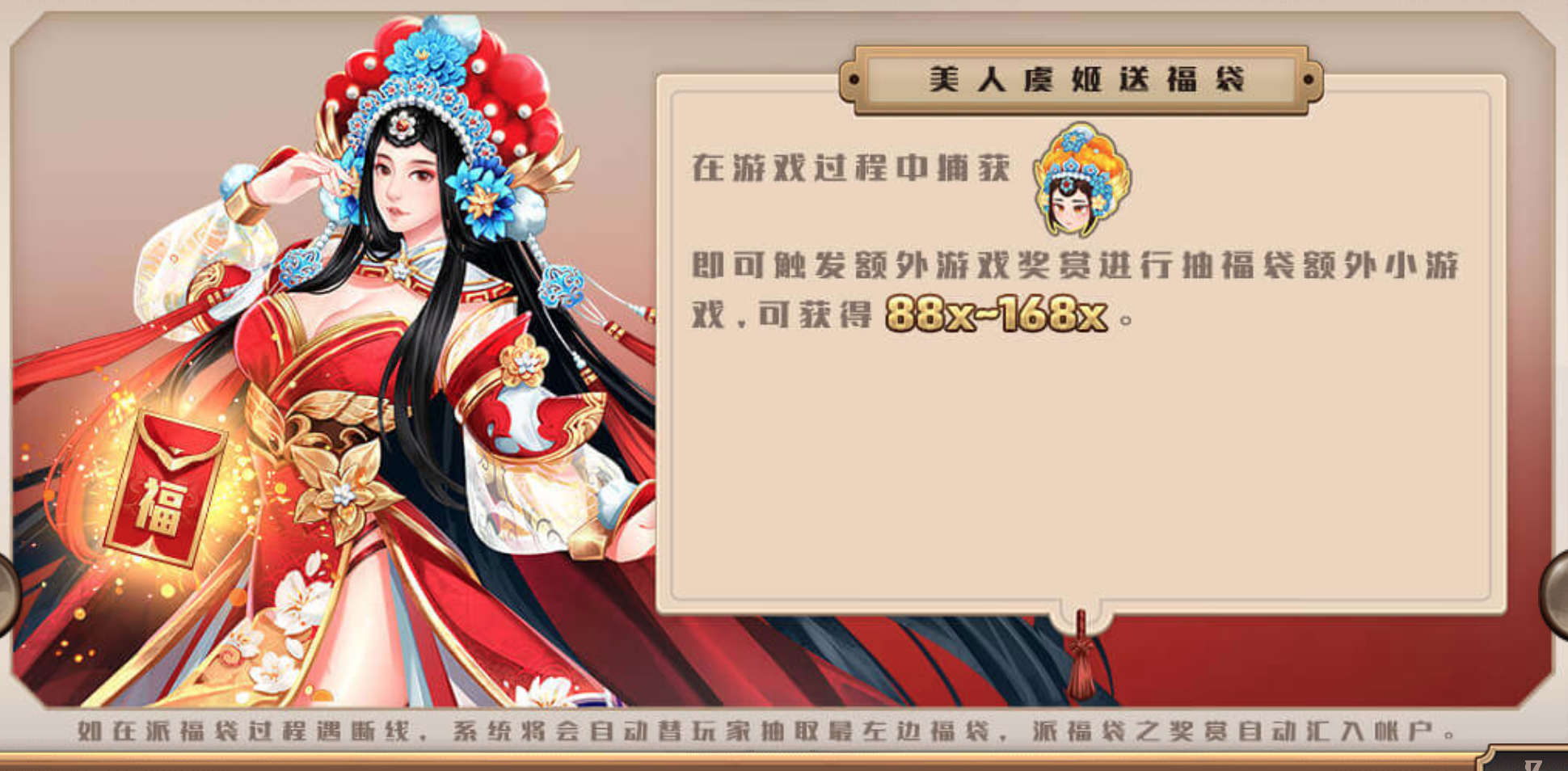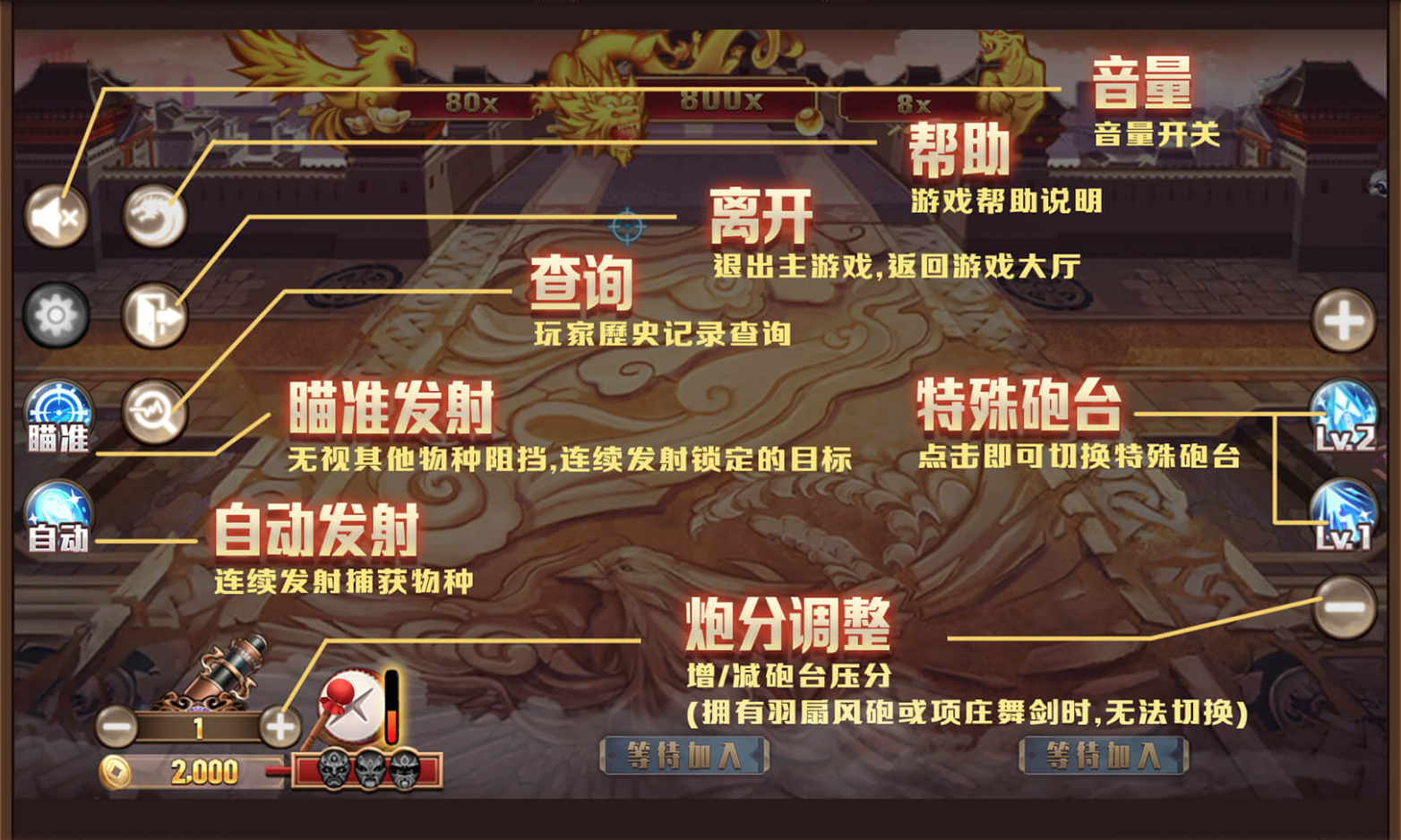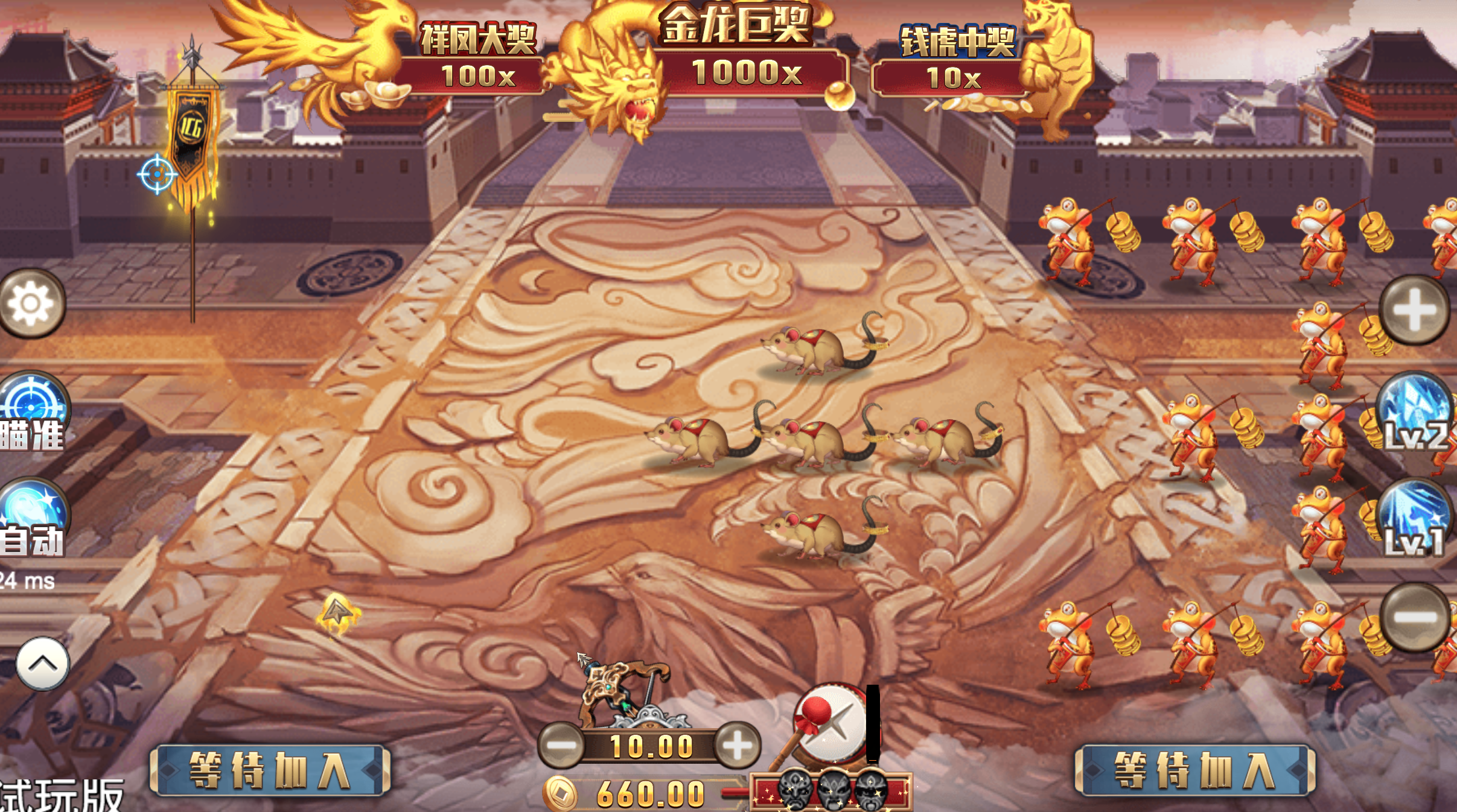 ---
---
ICONIC GAMING 2021 focuses on epic fishing machine-Concubine Yuji,
Inspired by the classic Chinese historical stories ""Chu and Han Conflict"",
""Farewell My Concubine"" and the quintessence of "Sichuan Opera Changing Face"",
combined with the characteristics of the ICONIC GAMING fish machine, it gives players a brand-new concept game of fishing machine,
high compensation High-speed classic fishing mechanism game, with brand-new gameplay, combining historical context and classic love stories, legendary sacred beast phoenix,
the instant "Xiangzhuang Dance Sword", fusion of classic Peking Opera and Sichuan Opera's "face changing" ",
The special bullet ""Lupin Wind Cannon" combined with the background of time and space will make you stand up to the world.
Special accumulation mechanism-follow the king Xiang Yu, capture the three-color face mask, and get the supreme prize rewarded by the king. Choose the Beijing Opera mask to get up to 1688 times the bonus.
The casino special JP pool system is added to the game, allowing players to enjoy instant wins The pleasure! The total jackpot is up to 3188 times!
Rich game content brings unprecedented fun.